Discover more
The Castelliere di Noal, fortified with powerful banks, stoneworks and moat from the Bronze and Iron Ages, is a rare well-preserved example in the region of Veneto of this kind of castle with typically defensive…
Discover more
People who wants to know Feltres' oldest history should visit this archeological area of 900mq under the Duomo Square.
Discover more
This little Archeological Museum exhibits some beautiful funeral outfits,steeming from the near Roman Necropoly of San Donato.
Discover more
This Archeological Museum is situated in the old Palace of the Contesse, in the magnificent Square of Mel.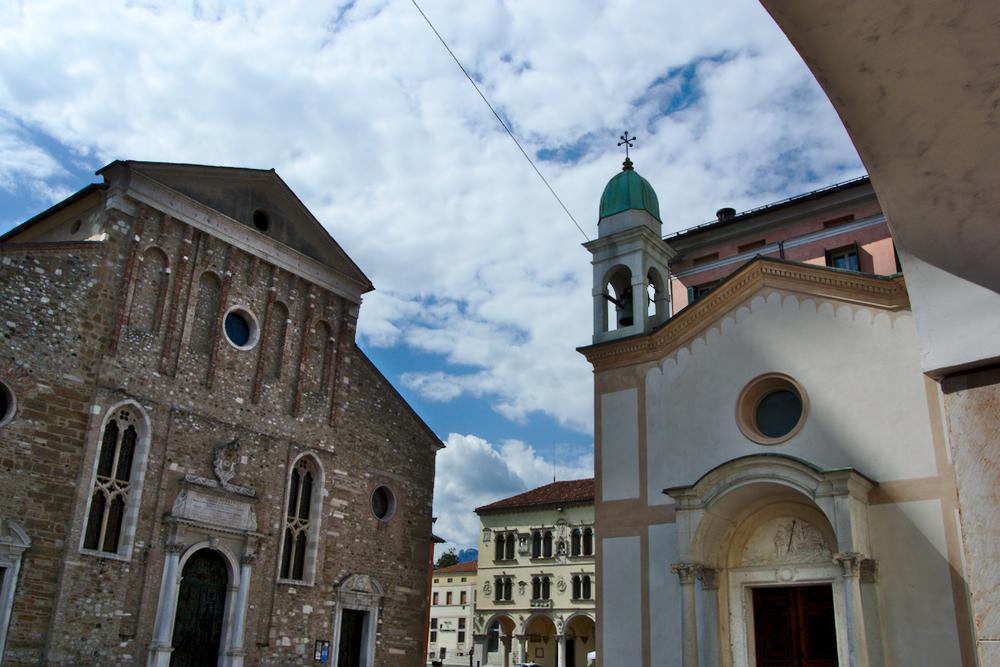 Discover more
Built in 1516 on the foundations of a previous church dedicated to S. Martino. After the old Baptistery was knocked down in 1555, it took over the name and role of that building. The earthquake…
Historical cities

Little settlements, with a thousand years history: visiting this places will be a pleasure.
Discovering ancient histories of horsemen and princesses, armies and invaders, will make you revive ancient times intrinsic the old walls of the city.
It will be very exiting to walk in the streets of these small historical villages.
Discover more
The archeological area demonstrates that Feltria was a flourishing roman centre of the Gaul.